A Guide to the Museum
ˇPermanent Exhibit
 >Room1
 >Room2
 >Room3
 >Room4
 >Room5
ˇChildren's Exhibit
ˇLibrary


A Guide to Old Battlefields and Other Museums
ˇAddress
ˇMap
 >Northern part.
 >Central part.
 >Southern part.
 >islands.


Messages from Visitors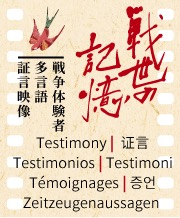 A Guide to the Museum
The Basic Concept of the Okinawa Prefectural Peace Memorial Museum
In late March 1945, a fierce battle such as has rarely been seen in history took place on these islands. The "Typhoon of Steel" that lasted for ninety days disfigured mountains, destroyed much of the cultural legacy, and claimed the precious lives of upward of 200,000 people. The Battle of Okinawa was the only ground fighting fought on Japanese soil and was also the largest-scale campaign of the Asia-Pacific War. Even countless Okinawan civilians were fully mobilized.
A significant aspect of the Battle of Okinawa was the great loss of civilian life. At more than 100,000 civilian losses far outnumbered the military death toll. Some were blown apart by shells, some finding themselves in a hopeless situation were driven to suicide, some died of starvation, some succumbed to malaria, while other fell victim to the retreating Japanese troops. Under the most desperate and unimaginable circumstances, Okinawans directly experienced the absurdity of war and atrocities it inevitably brings about.
This war experience is at the very core of what is popularly called the "Okinawan Heart," a resilient yet strong attitude to life that Okinawan people developed as they struggled against the pressures of many years of U. S. military control.
The "Okinawan Heart" is a human response that respects personal dignity above all else, rejects any acts related to war, and truly cherishes culture, which is a supreme expression of humanity. In order that we may mourn for those who perished during the war, pass on to future generations the historic lessons of the Battle of Okinawa, convey our message to the peoples of the world and thereby established, displaying the whole range of the individual war experiences of the people in this prefecture, the Okinawa Prefectural Peace Memorial Museum.
1975 (partially revised April 1, 2000) Okinawa Prefecture

≮Hours≯ 9¨00×17¨00 (Admission until 16:30)

≮Closed≯ Dec. 29-Jan. 3

≮Admission Fee≯
Individual
Adults: 300yen Children: 150yen
Group ∈Over 20 Persons∷
Adults: 240yen Children: 100yen

≮Free AudioService≯
∈Japanese, English, Chinese, Korean, Spanish∷

≮For further information, contact≯
614-1 Mabuni, Itoman City, Okinawa, Japan, 901-0333
Phone +81-098-997-3844
Fax  +81-098-997-3947
e-mail webmaster@peace-museum.pref.okinawa.jp
≮
Transportation

≯
By bus
1. Naha bus terminal ⅹ Itoman bus terminal
Bus No. 89 (leaves every 20 minutes)
Fare 580 yen (one way)
2. Itoman bus terminalⅹHeiwa-kinendo-iriguchi
Transfer to bus No. 82 (Gyokusendo bus route)
Fare 470 yen (one way)
By taxi
Naha ⅹ Peace Memorial Park
Distance 22 Km Fare 3000 yen × 3500 yen (one way)